For the amount of time this mod took the results are, as always in my humble opinion, rather spacetastic.
All the parts pained, weathered and glued in place, the scope set and active, front and back, even the super cool curly wires added to the counter and rangefinder for that extra '77 vibe. AND the sound and lights still work!!!
It's almost a shame I've got to part with it soon....but such is commerce.
have a butchers hook at the finished jobbie, here it is (bottom) compared with my Sterling cast screen accurate resin E11 (top)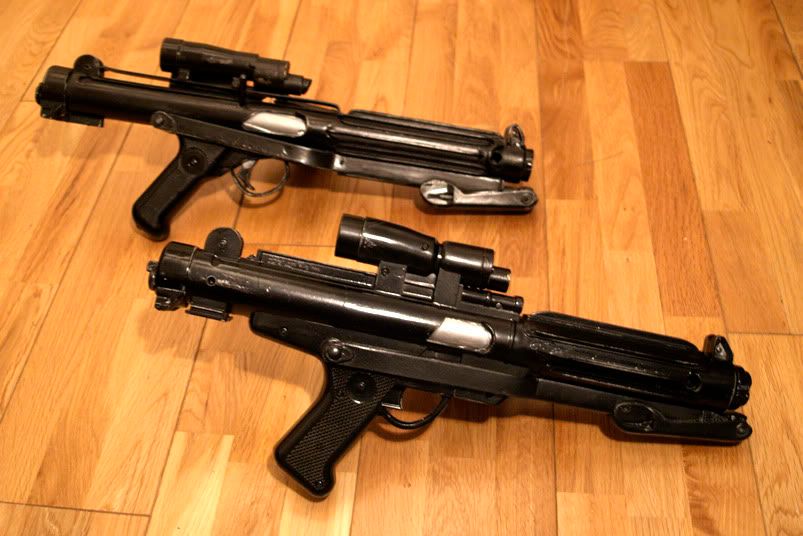 Curly wires...
Rear of the scope
Front of the scope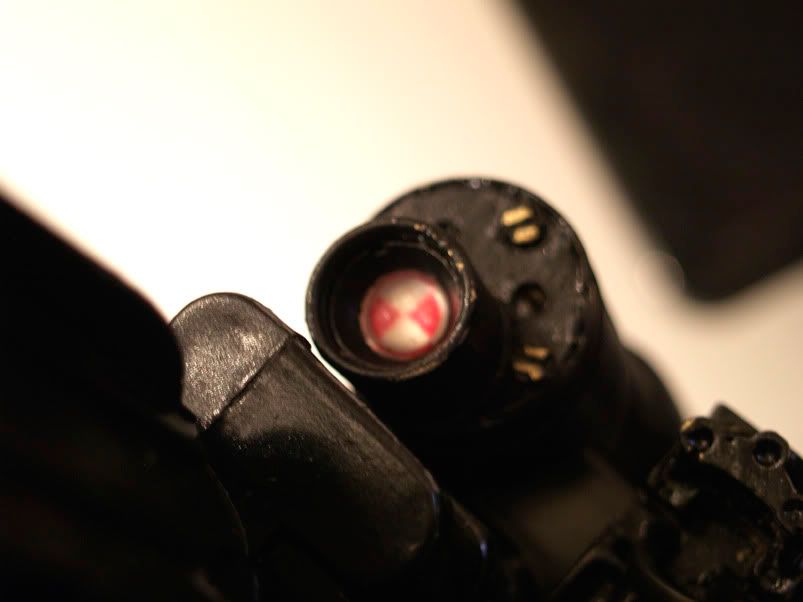 Weathering detail on front cooling fins
LOOK LASERS!!!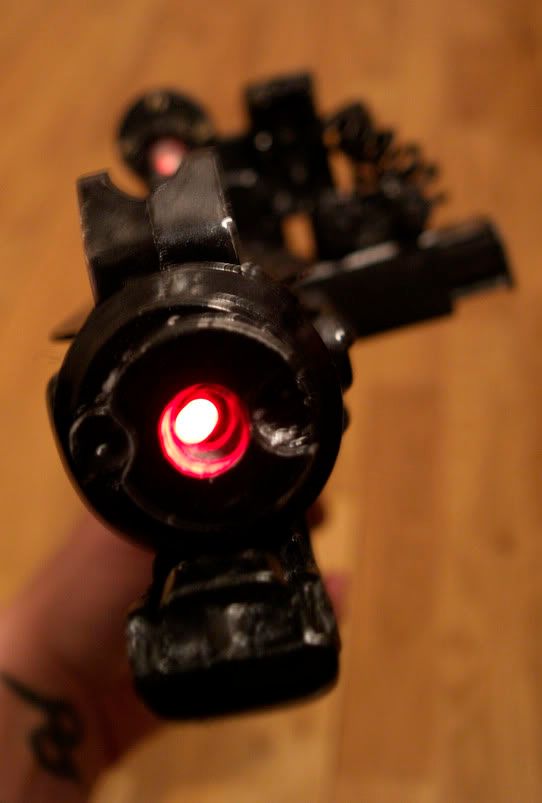 looks anything but a toy now, That's gonna make some happy trooper even more deadly looking! And now for something completely different..well, not much but..
THE CLONE TROOPER HELMET PROJECT - PHASE 1 COMPLETE
The other side of the visor add-ins is complete, it's taken a long time to accomplish this as I've been glueing it on literally inch by inch so the plasticard doesn't buckle or warp. There's a little bit of "roughness" to it but that's fine by me as it's going to be painted and weathered to look used and battle scarred .
below you can see just how much bigger the original visor was...visibility is severely reduced from the weaers point of view but hey, this is not supposed to be useful, its supposed to look COOOOOOL!
and here she is hastily put together with the rest of the helmet elements...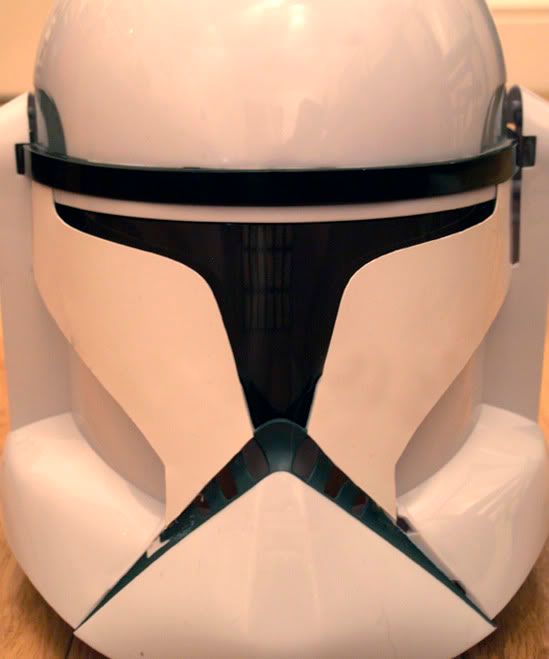 Much, much, much more work to be done yet...updates as soon as..
I ARE NERD
Respect
P.