I know it's a lot to take in on one day but...
Finished, weathered, rusted, chipped, knackered, been through a lot....I present to you...
El Barone's Hasbro Boba Fett EE-3 Blaster Mod - Complete.....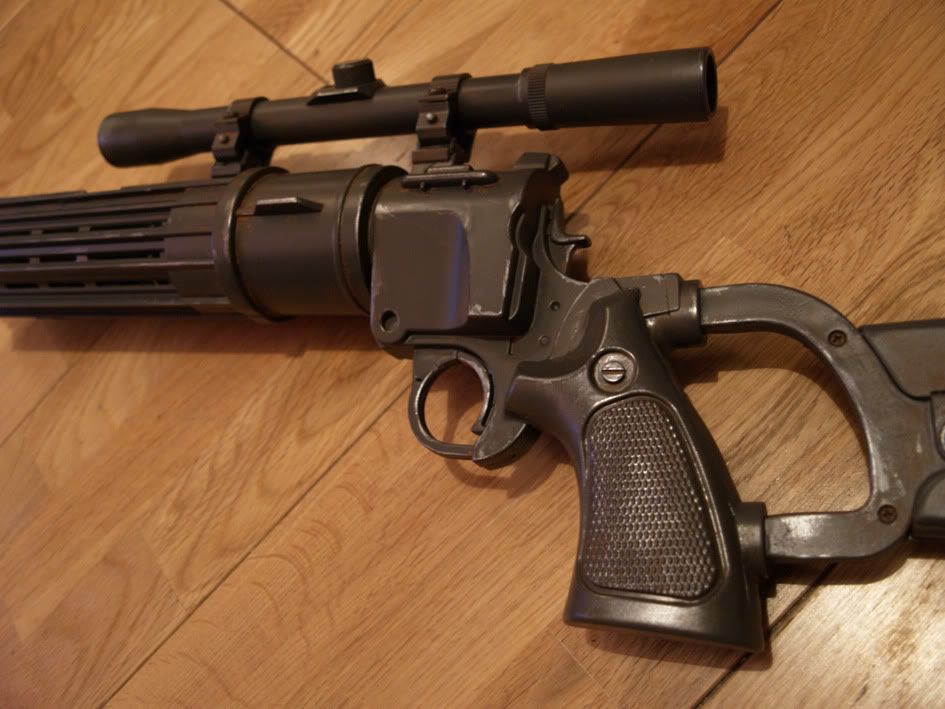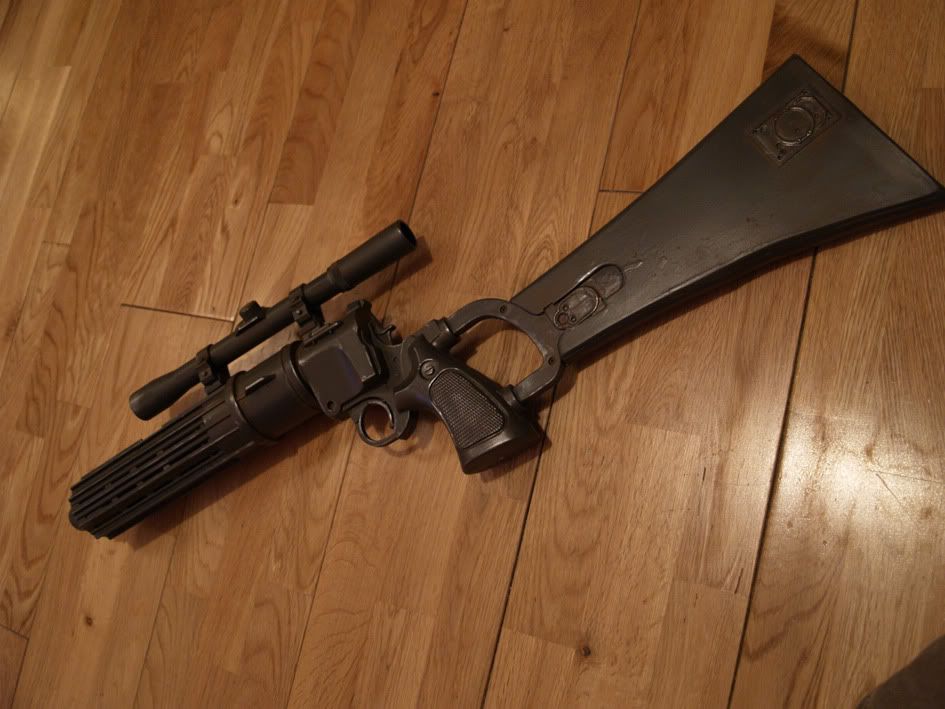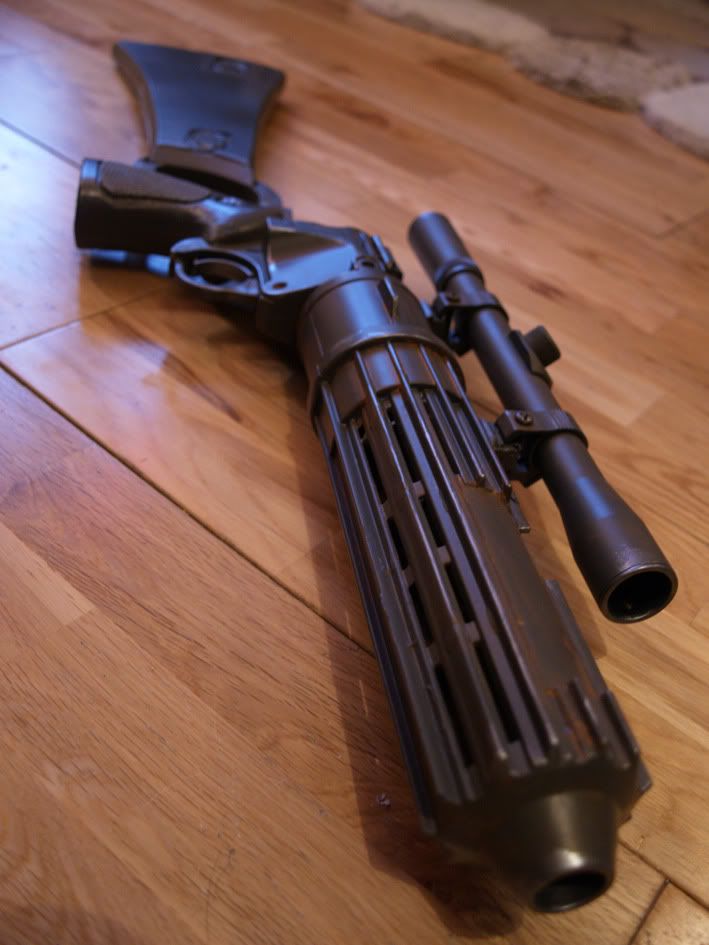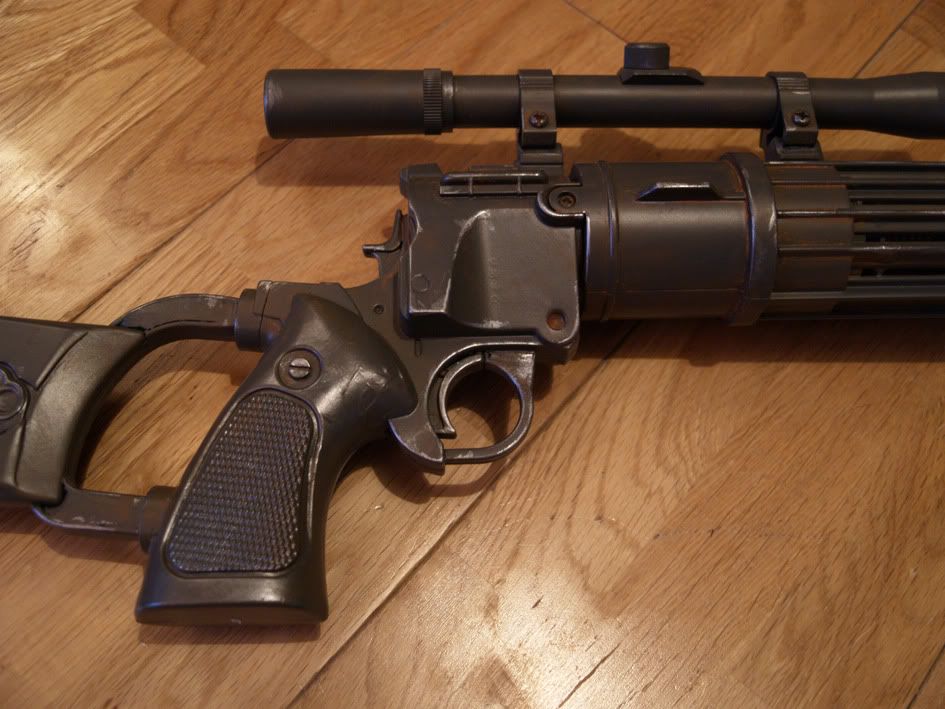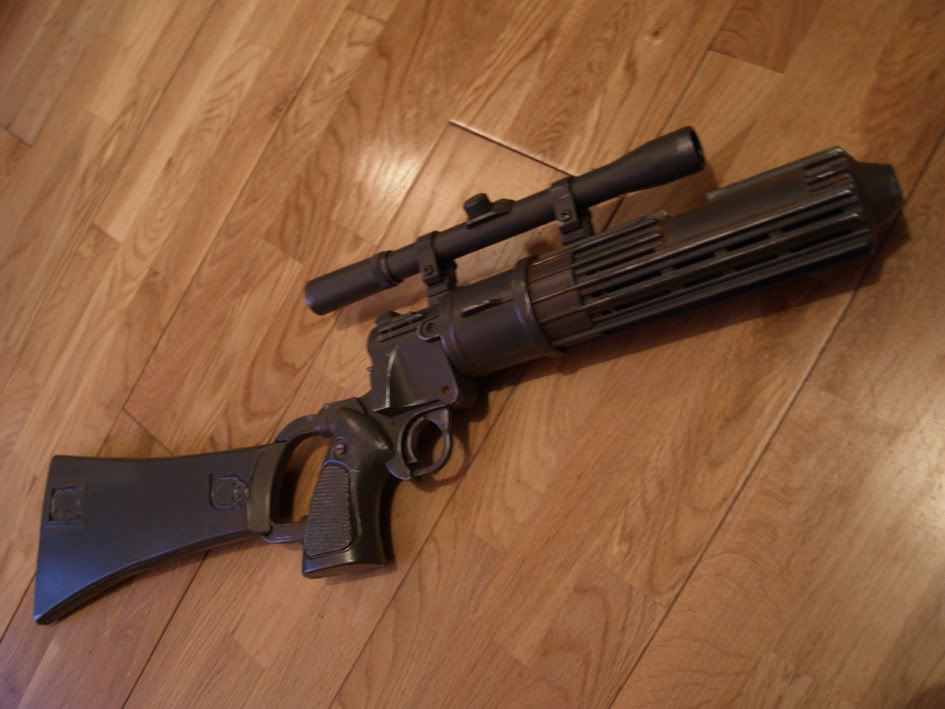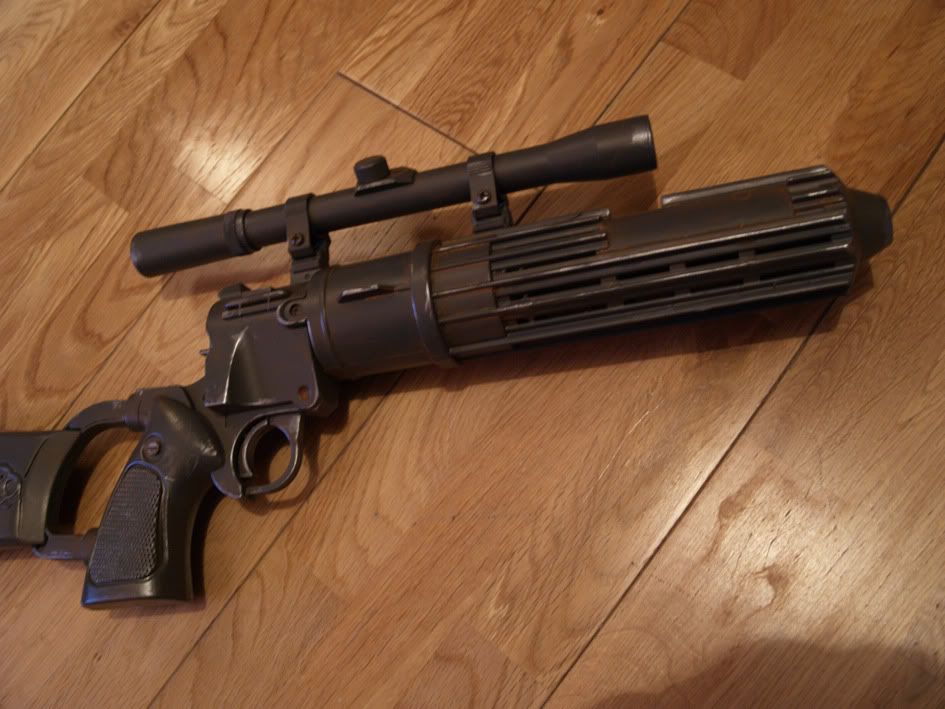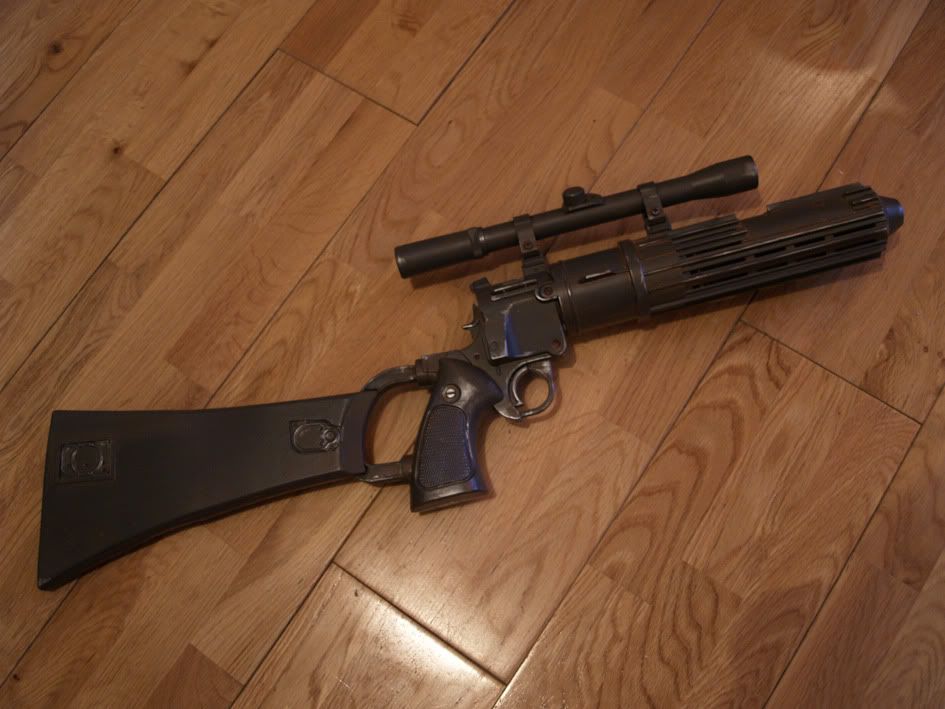 Pretty cool the things you can acheive with a toy, some putty and some immature enthusiasm right?
I ARE NERD!
Respect
P.